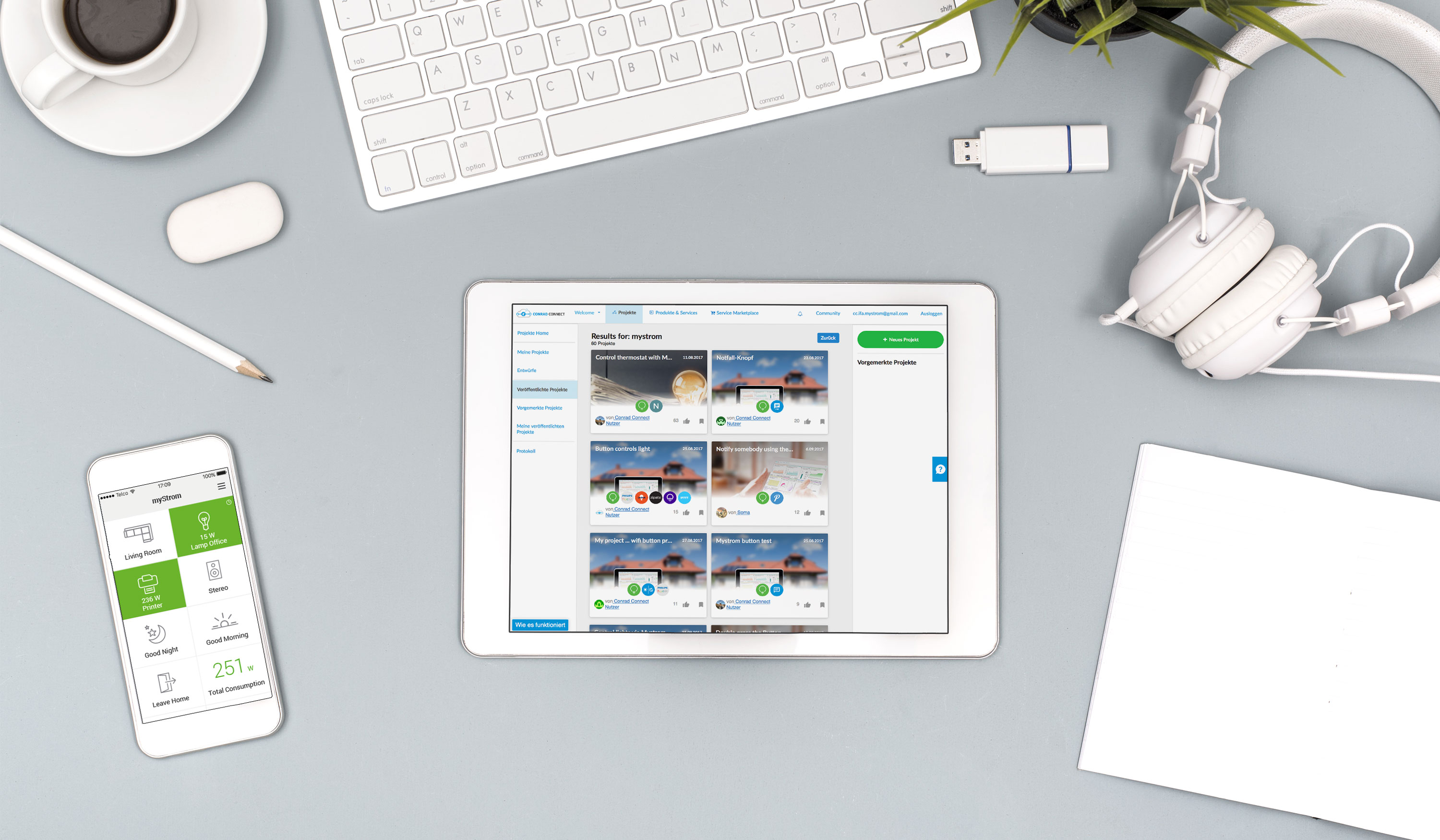 Swiss Innovation
myStrom &
Conrad Connect

Connect your myStrom Smart Home with smart devices and services from other brands.
The platform for the best devices and services
Conrad Connect is the one stop shop for the best in Smart Home – one easy to use user interface for all your needs.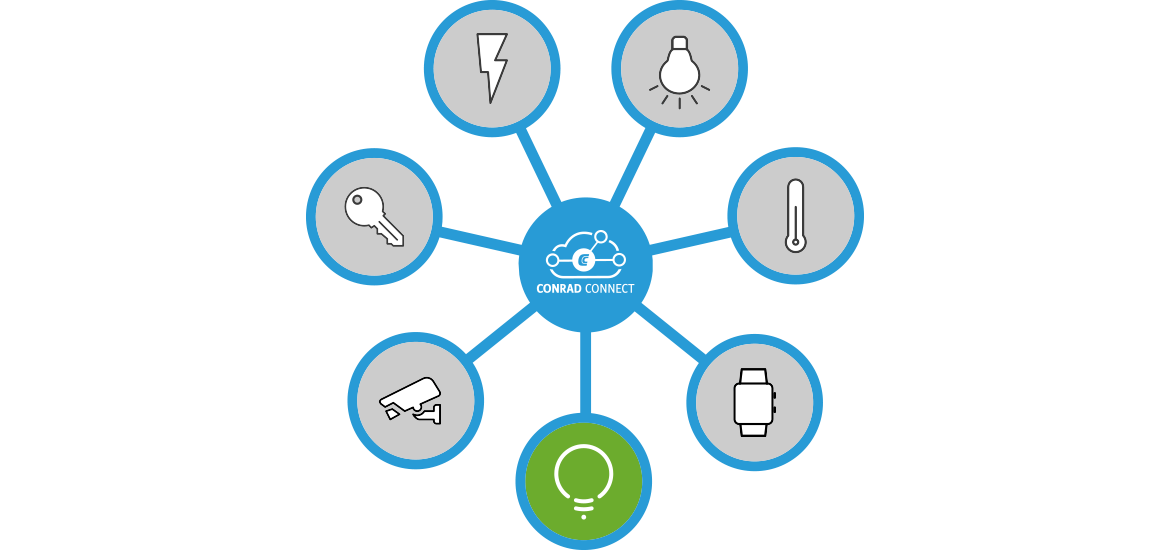 Combine device functions
"When I leave my home, the WiFi Button switches the light off and in 2 minutes it activates my smart lock and the alarm system."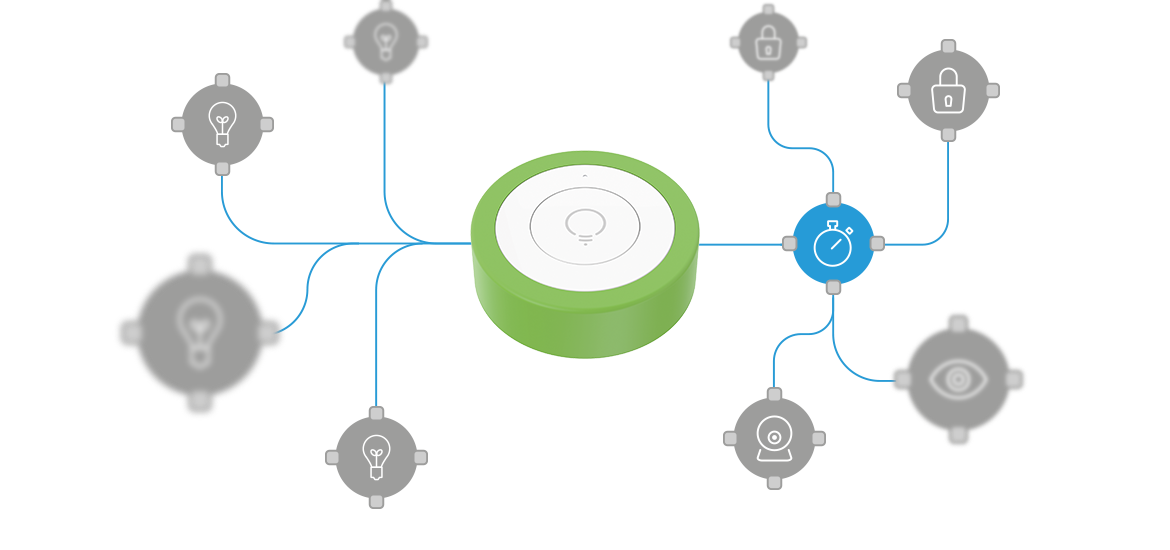 Use Smart Services
"My light wakes me up at the right time thanks to Google Calendar. It's raining? One of my living room lamps signals it to me by lighting up in red."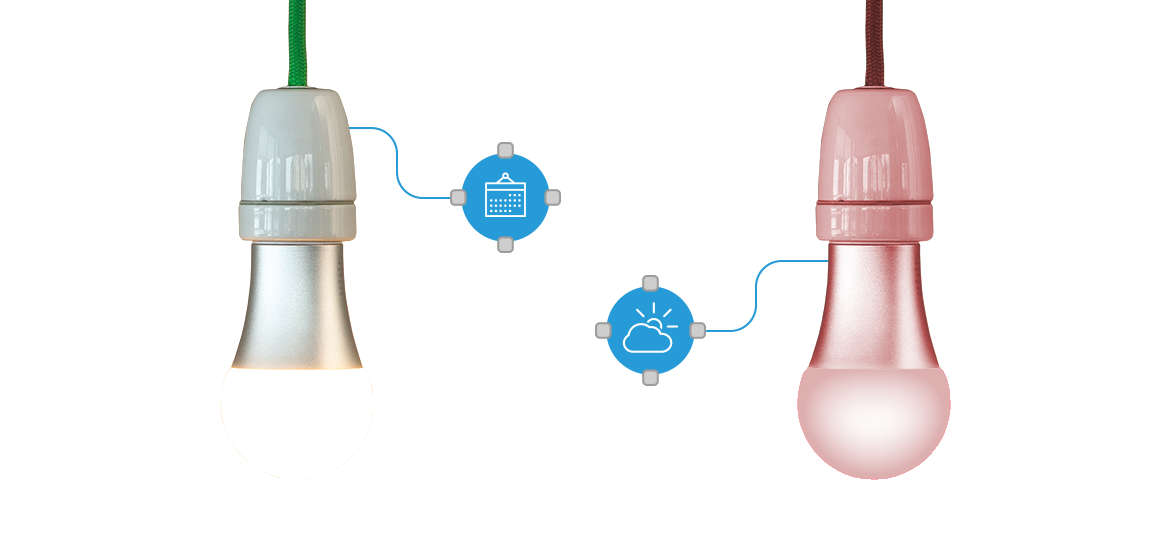 Installed in a few minutes
1. Register
Open a free Connect
Connect account.

2. Link
Link to the
myStrom Account

3. Connect
Create and
share projects.
YouTube aktivieren?
Auf dieser Seite gibt es mind. ein YouTube Video. Cookies für diese Website wurden abgelehnt. Dadurch können keine YouTube Videos mehr angezeigt werden, weil YouTube ohne Cookies und Tracking Mechanismen nicht funktioniert. Willst du YouTube dennoch freischalten?